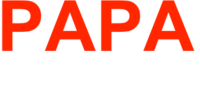 Volunteer
We need YOU to help make this Fourth of July the best ever in Pacific Palisades.
Volunteers needed for the Parade and Fireworks: Contact Lorna at lornahb@hotmail.com or Sylvia at syljonboyd@gmail.com
---
Volunteer Opportunities
Parade Helpers: General parade help at announcing locations
Ticket takers: Ticket takers for the fireworks

---
There are various shifts throughout the day. Please email for more information.
Community Service credit may be available for these activities, subject to school/organization approval. Volunteers may request volunteer service hour letters.
---

---
Monday, July 4th 2022

---