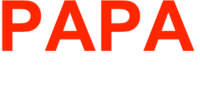 Volunteer
We Need You!
**URGENT: WE NEED BANNER CARRIERS!**
We need YOU to help make this Fourth of July the best ever in Pacific Palisades.
PAPA needs close to 100 volunteers on July 4th, from 6:00 a.m. to 10:00 p.m. Volunteering is fun and gives you a wonderful sense of civic pride. We can use your help for as little as one hour . . . or for the entire day!
Please email contact@palisades4th.com to volunteer to help with the parade, concert or fireworks and/or join the PAPA volunteers at one of the upcoming planning meetings at the American Legion. To volunteer for one of the Parade Volunteer positions below, you may also contact PAPA People Coordinator Lorna Boyd at paradevolunteer@palisades4th.com for more information. For Concert/Fireworks Volunteer positions only, please email eveningvolunteer@palisades4th.com
PAPA's volunteer committee meetings for 2019 (Other than Monday, July 1 the meetings will all be the second Monday of the month):
All meetings will be at 6:30 pm at the American Legion Pacific Palisades Post 283, 15247 La Cruz Drive, Pacific Palisades 90272.
Monday, June 10
Monday, July 1
ALL THOSE INTERESTED IN HELPING WITH PLANNING AND PARTICIPATING IN THE DAY'S FESTIVITIES ARE INVITED TO - AND WELCOME TO ATTEND - ALL VOLUNTEER MEETINGS. For more information, please register for our email newsletter.
---
Volunteer Opportunities
Banner Carrier Carry a banner down the Parade route.
Parking Lot Monitors: Monitor parking lots used for staging and VIP parking
PAPA People Command Post: Set up/take-down/assist volunteer manager
Cart Drivers: Shuttle materials and VIPs throughout Village
Luncheon Assistance: Help with set-up, service and take down for VIP Luncheon
VIP Grandstand Attendants: Be an usher and get a great view of the parade
Activities/Concert Set Up: Assist with set-up at PaliHigh
Concert Gate Attendants: Check tickets and hand out flags to concert attendees
Children's Activities Helper: Assist with the children's activities.
Concert Take Down: Assist with concert take-down at Pali High
---
There are various shifts throughout the day. Please email for more information.
Community Service credit may be available for these activities, subject to school/organization approval. Volunteers may request volunteer service hour letters.
---

---
Thursday, July 4th 2019

---