Patriotic Home Contest
Sponsored by Joan Sather & Susan Montgomery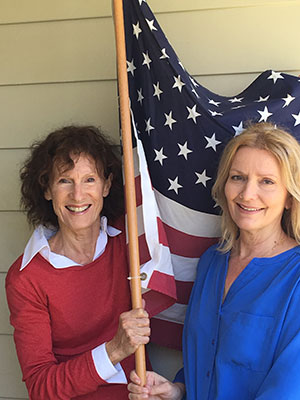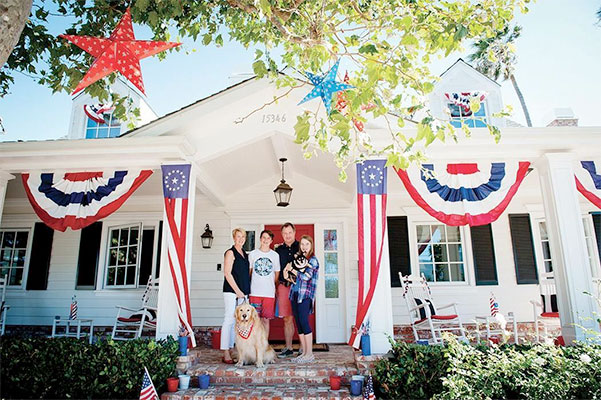 Sponsoring this year's July 4th Home Decorating Contest are local real estate legends Joan Sather & Susan Montgomery. These highly experienced agents are a powerhouse at the Palisades' Sotheby's International Realty office on Sunset. Their calm, quick-witted, unstoppable energy exceeds every client's expectations…. from the Beach to Beverly Hills. Happy Decorating!
They are easy to reach at: joan@joansather.com or susan.montgomery@sothebyshomes.com

Eligible Properties
All homes in Pacific Palisades are eligible.
How to Enter (Contest now closed for Judging)
Fill out the form below and upload a photo of your house, or post a photo on our facebook page or to your Instagram feed with #Palisades4thHomeContest in the description by June 30 at 5:00 p.m.
Judging
Judging will be conducted and awards presented on the afternoon of July 3rd, with winners listed on our website, as well as on Facebook and Instagram. No registration or fee is required.
Prizes
In this special year, PAPA is offering more ways to participate and win. The 2020 contest will award first place and runner-up prizes in five separate categories: (1) Hometown Style Award (most outstanding use of homemade decorative elements; (2) In This Together Award (best representation of theme); (3) Proof Through the Night Award (best use of nighttime lighting elements); (4) Americana Award (most outstanding depiction of national treasures and traditions); and ; (5) Grand Champion Award (best overall display). In addition to neighborhood bragging rights, entrants can win valuable prizes including a flag that flew over the U.S. Capitol and gift certificates from local businesses.
If you have any questions, contact us. Or if you prefer to send an email entry directly please email homecontest@palisades4th.com
---
Sunday, July 4th 2021

---
---