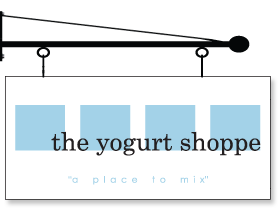 Kids on Bikes
This Independence Day, decorate your bike and bring it by the Palisades shoppe on July 3rd between 3:30–5:30pm
to enter & win a TYS gift card, valid at any TYS!
1st place..$75
2nd place..$50
3rd place..$25
---
Please note that all participants must submit a completed release form prior to participating in the parade. Click here for the form
---
All "Kids on Bikes" participants are asked to meet between 1:15 and 1:30 on July 4th on the sidewalk at Bowdoin near the Palisades Elementary marquee, just below the corner of Via de la Paz. Participants should come with a parent or guardian, who will need to sign a participation form on their behalf and accompany them along the parade route. Water bottles are recommended and bike helmets are required. Kids and their guardians/parents may leave the parade at any time along the route.
As part of participating in "Kids on Bikes," sponsored by The yogurt shoppe, your kids can also participate in the "Kids on Bikes" best decorated bike contest.
All judging will take place on July 3rd between the hours of 3:30 and 5:30 pm at The yogurt shoppe. Decorate your bike and bring it by The yogurt shoppe on July 3rd to photograph all entries and record all names and contact information.
---

---
Thursday, July 4th 2019

---