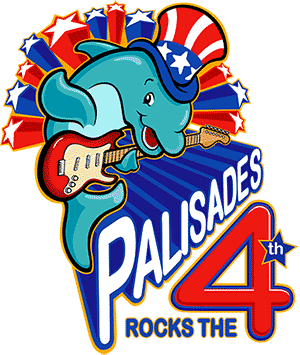 Welcome to Palisades Rocks the Fourth! An annual community event that brings together musicians to provide the soundtrack of a Fourth of July Celebration in Pacific Palisades, California.  
300 MINUTES OF LIVE MUSIC ON TWO STAGES, STARTING AT 4PM ON JULY 4.
Click here to view the full line-up
Palisades Rocks the Fourth Concert and Fireworks
4pm
Food/Concert Gates Open
Kid's Activities & B Stage Concert Featuring:
Arielle Martinez Cohen
Trinity Rose
Phat Trick
Cohort
6pm
Main Stage Concert Featuring:
HEADLINER: The 2018 Palisades' Uplifters
OPENER: Madi Rindge
Tom Farrell's Palisades' All-Stars (Sound Roads Music School)
Palisades Charter High School Band (Alex Dale)
9pm
Fireworks
---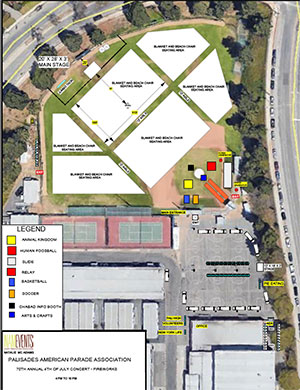 Click to see a larger map
Palisades Rocks the Fourth: 4 pm
As the sun sets, the town will be dancing, singing and waving the American flag at Palisades Charter High School. Food trucks start serving at 4 pm, and we will have family-friendly activities and music from local musicians in the parking lot adjoining the concert/fireworks viewing area. Our entertainers for the two-and-a-half hour concert on the main stage will start after 6 pm. Click here for additional concert info.
Pacific Palisades Fireworks Spectacular: 9 pm
The day will be brought to a thunderous conclusion by the annual fireworks pageant at Pali High at 9 pm, presented once again by world famous Pyro Spectaculars.
All these events are organized, paid for and put on by PAPA, a non-profit, thanks to the generosity of our donors, sponsors and volunteers.
Still have questions? Click here for our list of FAQ's
---

---
Sunday, July 4th 2021

---